for being honest -
actually I just wanted to put the SSD from a Medion AMD 64 bit machine into an old and weak Acer NetBook with a weak equipment....
On the SSD was still the 3.8.8_amd64 installed.
After I build the SSD in, I was curious what it will do with this system - and .....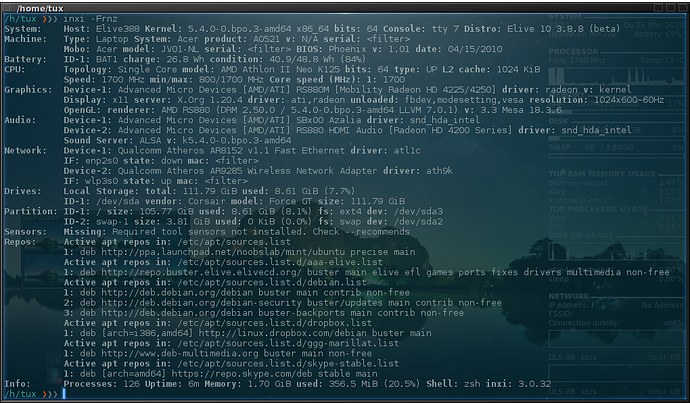 .
.
Running fully operational out of the box
( I thought thisone is a 32bit machine, but ...)
Even Firefox ESR is running hot like hell, unbelievably ..
Elive ROCKS