I have a very serious topic here
For those who didn't know, Elive 's forum has some very old and very funny emoticons @Thanatermesis insisted to import from the OLD forum system.
I could not believe how it was important to him... Grow up man !
But what is life without fun ?
But I got addicted to them too so here is a short tutorial
If you type : (column) you access the list / click the emoticon icon
once there, the last category at the bottom left, are the ELIVE, old forum's emoticons
if you " mouse over them"

You'll see their name
at the bottom while "mousing over" you'll see the complete name
so next time you want them you can simply type : and the name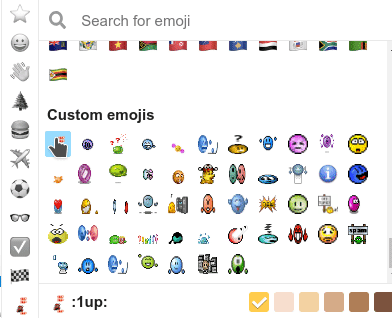 :