Hi,
I am so confused with my laptop working with 3.0.6 Instaled.
This is a Benq Joybook S43 with Intel(R) Celeron(R) CPU743 @ 1.30GHz Memory: 2067MB. and 32 bits.
I have a problem time ago and need some help.
When computer is working and in a time,, is STOPS (Blocking) in twice ways.
Ones blocking computer with screen on.
Ones black window as this: (this is the last one)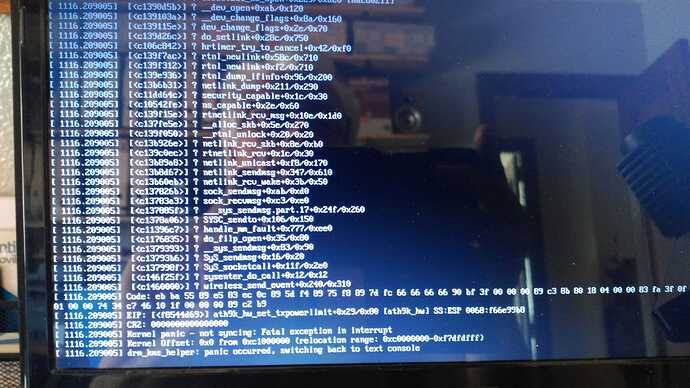 At this point I must to stop computer pressing the power on and then press it again to begin again running Elive. (Hopping it will not crash again).
I suppose then, it is a problem with the Video configuration but I do not know how to access it to change. (Remember in installation ask for free, moderm or older drivers) I have the first one, maybe I must change to the older one.
How can I do it?
For information I have test:
3.7.7 (32bit) and 3.7.5 (64bit) in Live and works, yes, with 32bit and 2MB (64bit works!!) but I am not sure to change to these because they are in Alpha and likes the E17 of 3.0.6.
What do you sugess to me to do?
Thanks.