Having bought a snazzy XP-Pen 22 Pro through Amazon, I discovered that the pen didn't work on Elive 3.7.x
Searching around i found the solution to be relatively simple. And hey .... it works.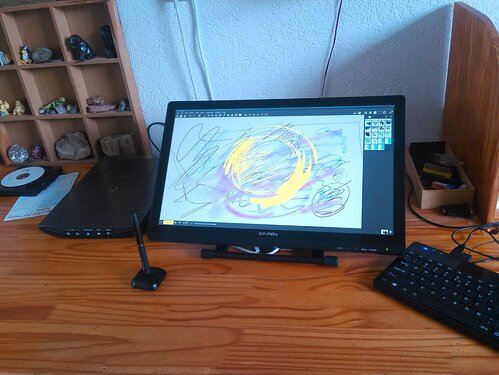 Two downloads are needed:
a .deb package to install with "sudo dpkg -i digimend-dkms_9_all.deb" -- it can be found here:
https://github.com/DIGImend/digimend-kernel-drivers/releases/download/v9/digimend-dkms_9_all.deb
Download the drivers for Linux here:
https://www.xp-pen.com/download/file/id/719/ext/zip.html
and unzip and extract the tar.gz file it contains.
From that directory run "sudo zsh Pentablet_Driver.sh " --- you specifically need zsh there as the expected "bash" has some problems.
Or use "elive run file helper".
NB.
The opened window has to stay open to be able to use the pen as it runs from /tmp (for now)
Have fun!