This little howto explains how to change your font sizes on E16, to satisfy better your needs and screen types
Update: the new beta versions includes now by default an optimal font size configuration
Some points to consider:
It is strongly suggested to configure them at the smallest size that your eyes can comfortably read
Applications Font
First, run the Customize Look and Feel Application: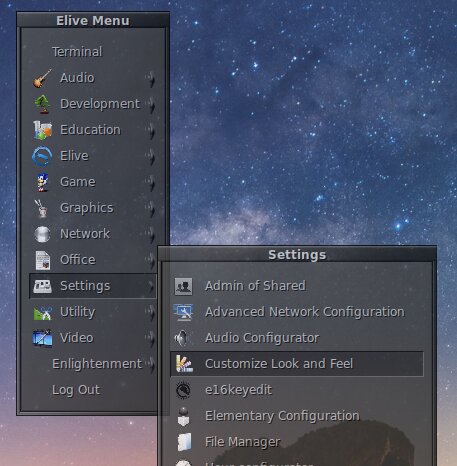 After, configure the Default Font and select the desired size: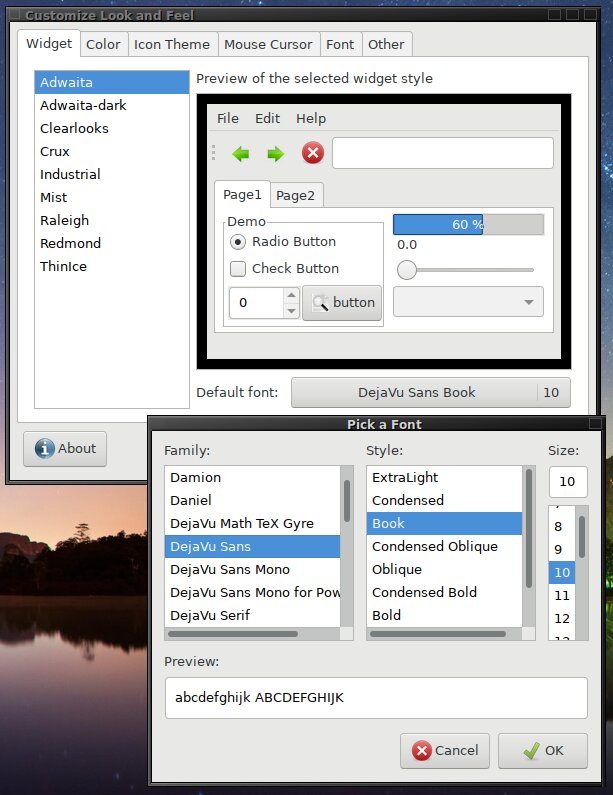 Apply your changes
Note: If you don't see the changes to take effect, you must logout from the desktop to have it correctly reloaded
---
E16 Font settings
For that, you would need to hack your own E16 theme

but don't worry, its very easy!

First: make a copy to your desired theme to modify to your local home themes, with a rebranded name! for example:
cp -a /usr/share/e16/themes/Elive_Dark ~/.e16/themes/mytheme1
On this example you will have a copy of the entire directory of the theme to your E16 home settings named mytheme1
note: spaces are not allowed for these directory names, you must use the _ character
Next, edit the Fonts configuration file:
scite ~/.e16/themes/mytheme1/fonts.pango.cfg
Basically you just need to change the number, which is the font-size value, for example for the entries like default, border, menu...
Save the file and reload your E16 desktop with the combo "Ctrl + Alt + End" (or just logout)
Enjoy your new fonts settings

note: there's multiple font configuration files, but pango is the used by default that gives smooth looking fonts
---
Other font settings:
You may not need to configure these, but just in case:
Terminal:
To configure your terminology terminal, just right click on it and search these settings
Note: Since Terminology is an elementary application, changing the setting on elementary it will also affect terminology!
Elementary:
Run elementary_config from a terminal and change the Scale value