Hi folks,
I'm finishing my end-of-year vacation. I used part of it to start becoming familiar with theme programming.
I created the following theme for E23:
https colon slash slash gofile dot io slash ?c=HPxrbh
(sorry, the forum doesn't allow me to add an real link)
https://gofile.io/?c=HPxrbh
(edited by @stoppy98)
It's only a start (modified e23 default theme). that's work in progress (creating a full theme seems to be a lot of work). Please view it as an exercise. I don't pretend it's beautiful, not even cute.
I'm open to suggestions. If you can send graphical elements matching your suggestion, that's even better, as my graphical skills are very limited.
Here's a screenshot: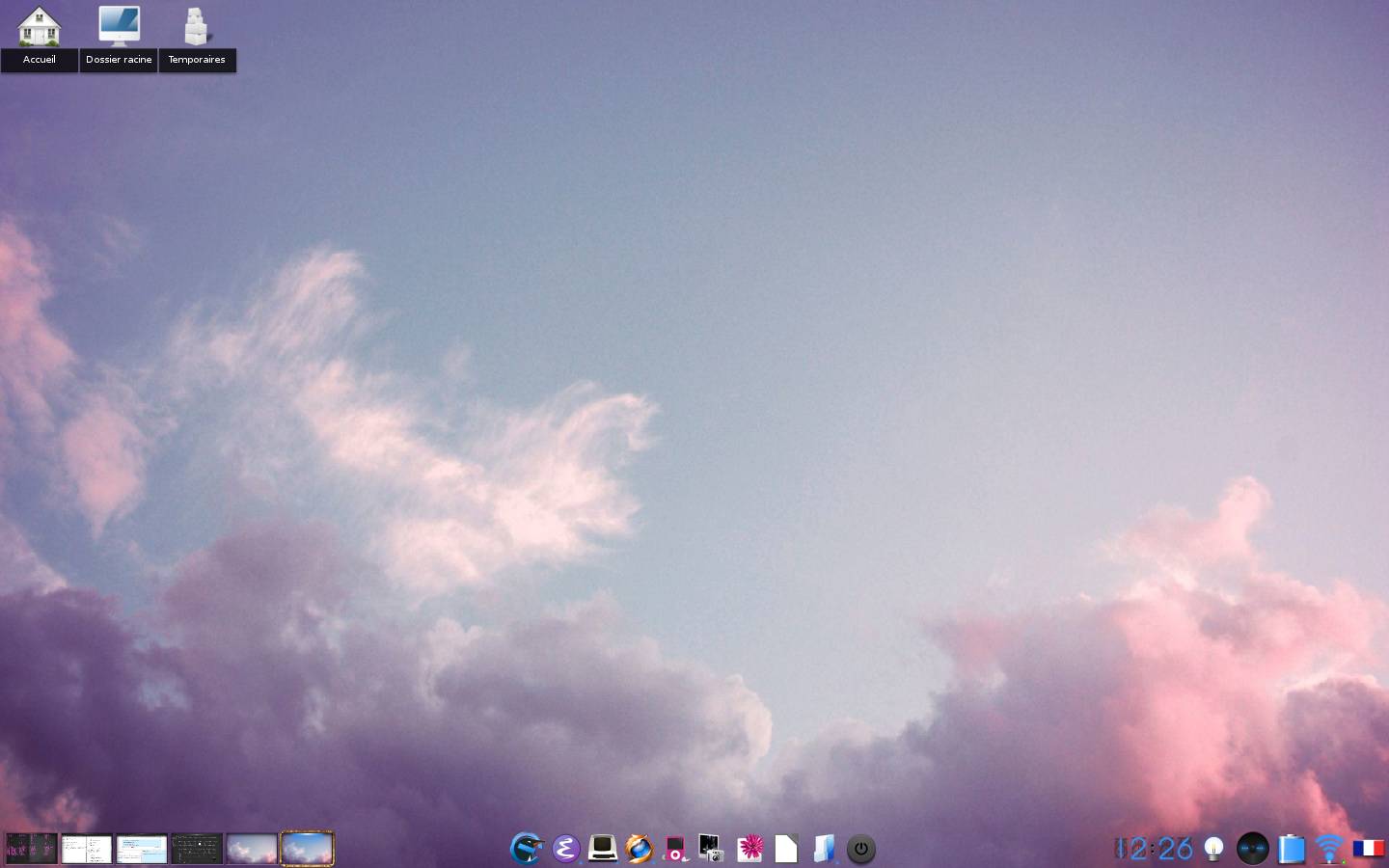 Here are the modifications I brought to default theme (and thanks you Triantares for providing the elive logo in another post):
Source structure:
moved images in 'image' directory (and adapted build.sh). Note: surprisingly, this modification is not preserved when edje_decc'ing the theme
created config.edc to store theme configuration
General:
init: use cloudy background and elive logo + removed 'blanker' effect
background: set a cloudy default wallpaper
shelf: set transparent as default
Gadgets:
created shelf_icon.edc to factorize golden framed shelf icon on mouse over
inherit from shelf_icon in: start, syscon, backlight, battery, clock, conf, connman, cpufreq, omni (aka evrything), mixer, keyboard (aka xkbswitch), ibar items, miniature desks (aka pager16 items)
start: use elive logo as icon
What's next ? Having more fun with themes of course ! Continuing the modifications. Next modifications:
ibar list of existing windows
various gadgets menus (?)
window borders and buttons
Cheers !