I had a lot of trouble figuring out how to do this.
Basically, I lost my E24 configuration, and had to start from scratch.

I had loaded a systray on my shelf, and wanted to figure out how to do this again.
I couldn't find it in "shelf contents" and enabling it in 'modules' did nothing.
What you need to do is enable it in the Modules settings panel (Settings>Extensions>Modules)...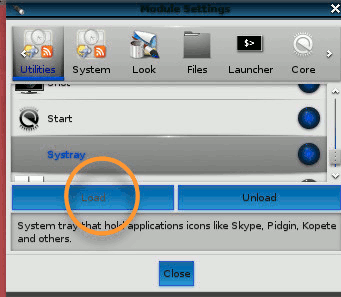 ...go into the "shelf contents" panel (Settings>Shelves...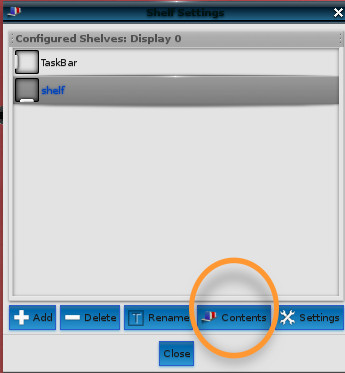 ...click "Advanced' and then go to the "Available Gadgets" tab...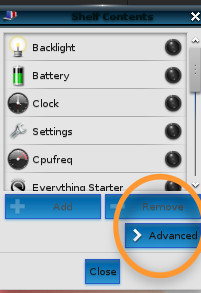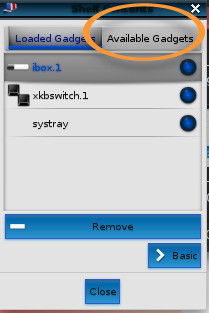 ...choose the enabled module and hit "Add"...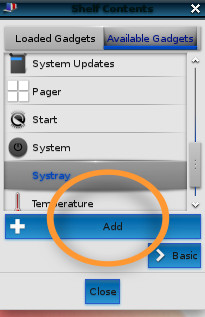 ...and finally, go back to the "Loaded Gadgets" tab and make sure the module of your choice is there!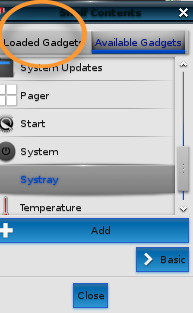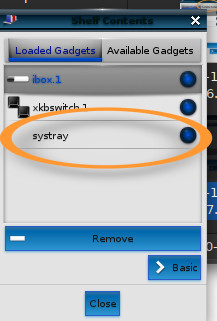 This works like a charm for me.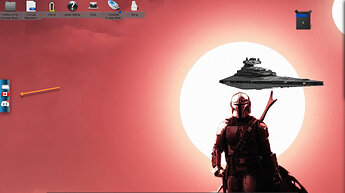 Feel free to update this howto with new information, better screenshots, etc!