Feellng adventurous today.
So I'm switching my (uptodate) Elive workhorse to Bullseye by changing all 'Buster' entries in '/etc/apt/sources.d/*list' to 'Bullseye'.
I did need to change the security entry from 'buster/updates' to 'bullseye-security'.
On top I had to upgrade my kernel to a 10.14.0-0-bpo2-amd64 one, to be able resolve dependencies.

Will repost if the machine reboots properly (or not

)

Adendum
After a reboot everything was fine (as far as I can tell for now) except that the sound card wasn't recognized.
Doing ' killall pulseaudio; pulseaudio -k ; rm -r ~/.config/pulse/* ; rm -r ~/.pulse*'
and subsequently:
'pulseaudio --start'
and a reboot, solved that.

So now I'm running Elive on a fully upgraded Bullseye with no problems .... Yay!!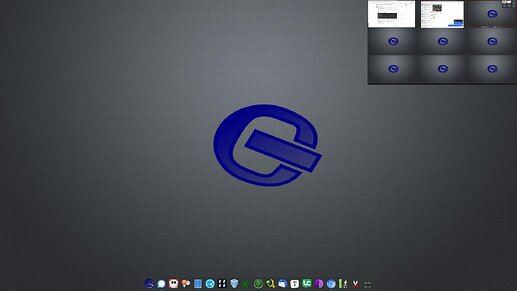 A nice pro is that I now have the latest 'plank' version (0.11.89), which now has options to show a 'clock' as well as battery levels.