Some users would want / need specific applications like skype or dropbox. But some others wants a system entirely free of non-free software
So now the installer makes this easy into the "non-free" topic: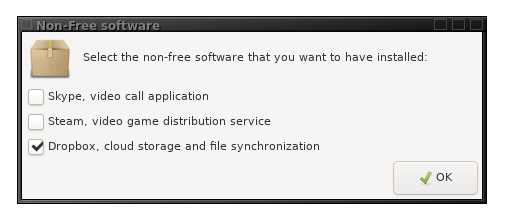 This option has been added as the last "custom options" on the installer

What about virtualbox? seems like it is opensource if im not wrong?