Solus - System76 deciding to take up EFL in the Budgie desktop is something to look forward to IMO.
It looks like there might be a little more changes/additions coming to EFL if this really happens.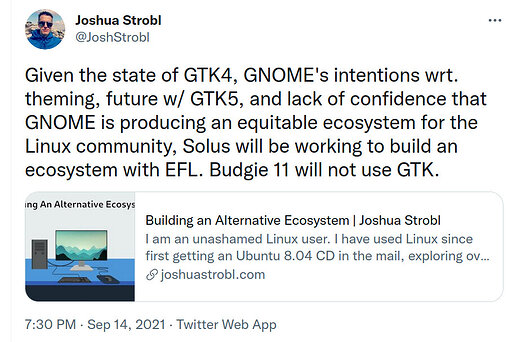 The blog post as to why and how is an interesting read and their thoughts on having an own ControlCenter does coincide with ours.... So who knows.