Trying to add a Printer and the ADD buttons are not clickables Any ideas ?
That Canon Printer MF644Ddw is also a scanner, what is the best way to add the scanner (I tried the scanner app that was looking for the scanner but didn't find it) ?
I think when installing, I clicked the Printer / Scanner support....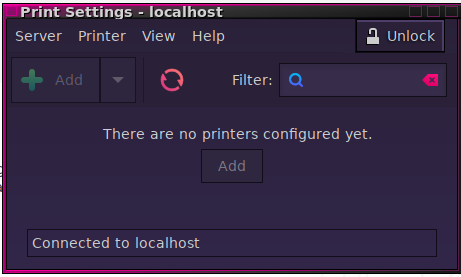 Note : it's a Network scanner but could be plugged USB if needed. But the problem is that the Add buttons do not work