Wifi experience on beta Elive 3.8.14 x64 still not optimum, un predictable . The card connects well in the backend, but the front end issues still persist. For example moving the computor between wifi points result in loss of connection with the userinterface, econman. Now if you move to a spot with multiple wifi hotspots , The Econman does not update and show these new wifi nodes even when you disabble and renable it.
The computor however automatically logs onto the one with the strongest signal in the background and you cant see this happening in the foreground. Most times this wifi hotspot has no internet , but will not switch to the lower signal wifi hotspot with internet
The second option shown below can change the hotspot to your satisfaction.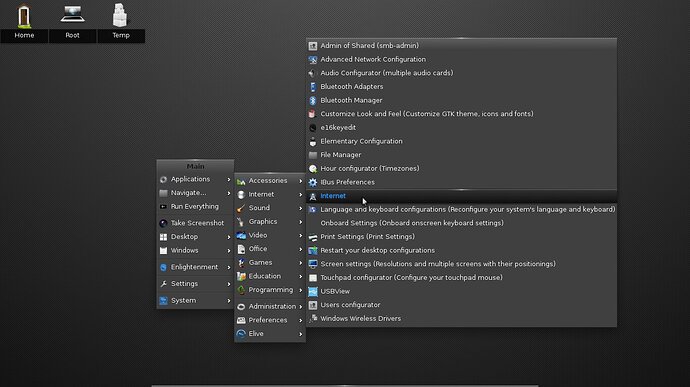 However it gives you one chance startup, so if you fail to connect to the correct wifi, you have to reboot again. You cannot restart application " Internet" twice
Why is it so hard to implement better wifi dynamics surely this simple but crucial limitation will drive away newbies from elive.