This is a wiki page, I will write it with more time, but first, help me to know what is needed to include

edit -this- page and add your points you think are important to know here:
Welcome topics:
summary of e16
differences between e16 and others
First steps:
where are the things

filemanager, ... ?
clock (time, date)
system tray

how to run apps

ALT + ESC + one letter or 2
menu
shortcuts with e16 Keydit

how to hotkeys

shortcuts with e16 Keydit

how to install apps

synaptic
do we recommend not using flatpak and snapd? (to preservere stability)
Features:
composite
sounds
E common features
systray
"remember" features
Elive integrations / features (with e16)
Advanced usage:
how to manage the desktop
How to change existing keyboard layout with a GUI

for a systemwide change, open a terminal and type:
"sudo dpkg-reconfigure keyboard-configuration"
Extra:
how to take a screenshot

use the command elive-screenshot or with the -r option to take a range selection, then its copied so you can paste it anywhere
print screen or Shift Print screen and select area ( default, it save in pictures and clipboard to paste it)

Add "onboard" virtal keypad to the login screen:

Configure " /etc/lightdm/lightdm-gtk-greeter" as root with sudo. i.e " sudo nano /etc/lightdm/light-dm-greeter".
Go to the end of the file under [screen] and remove the # and add " onboard" behind " keyboard="
thus: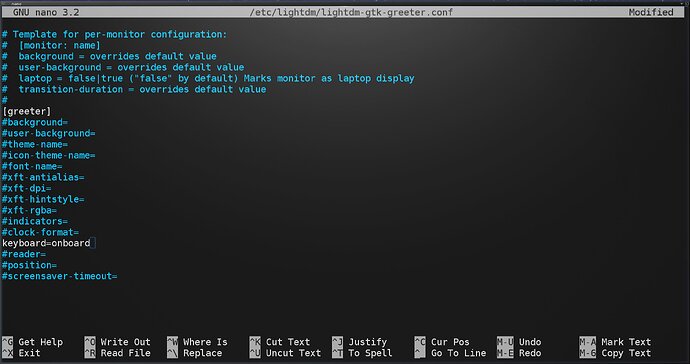 Save it and on next login you' ll have the option added to the top right menu.
thus: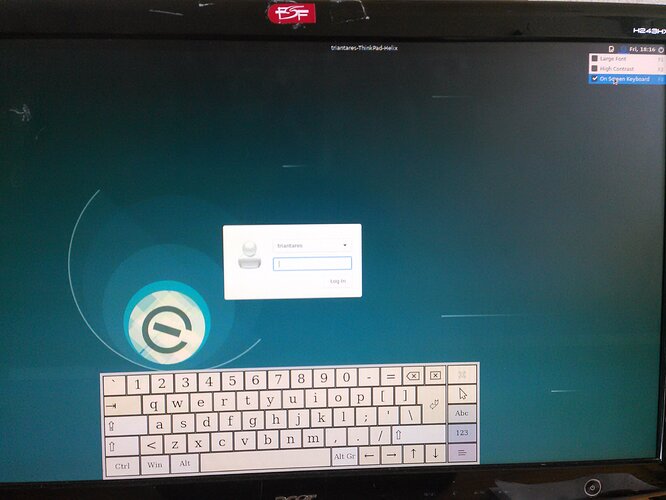 Issues:
suspension / hibernate sometimes doesn't wake up synaptic touchpad.

If so, to re-enable it:
Open a terminal and run "sudo modprobe -r psmouse && sudo modprobe psmouse" , after which the pad should be responsive again.