Material: laptop Acer Aspire VN7-592 Series - Intel Core i7 - NVIDIA Getforce GTX 960M
Boot mode: Legacy
Elive 3.0 on USB key.
Mode Live and Install
After a few seconds, this screen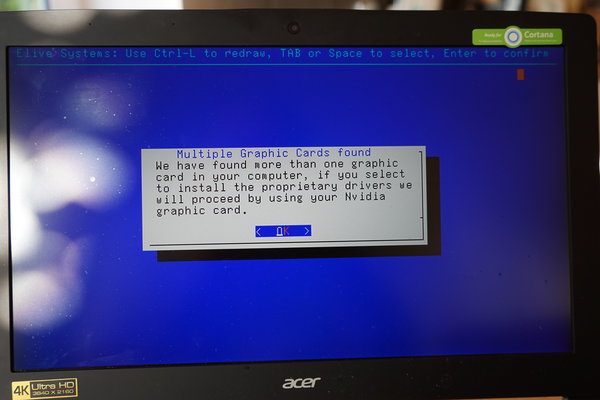 the problem is: my laptop have only one graphic card…
next screen: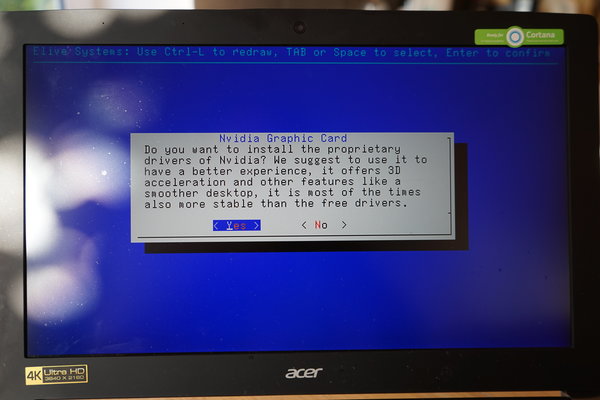 I answer «Yes» and go further; then: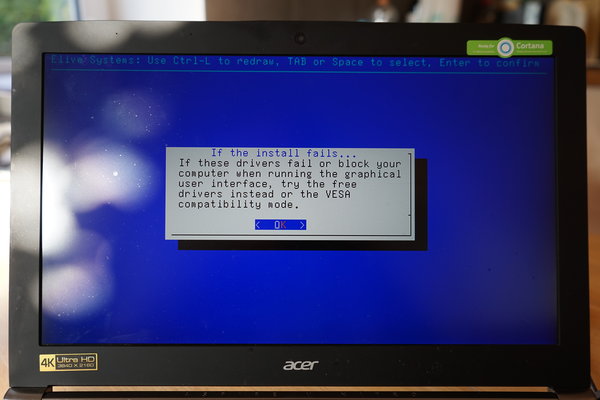 With the free drivers, the results are the same: no Live session
Then: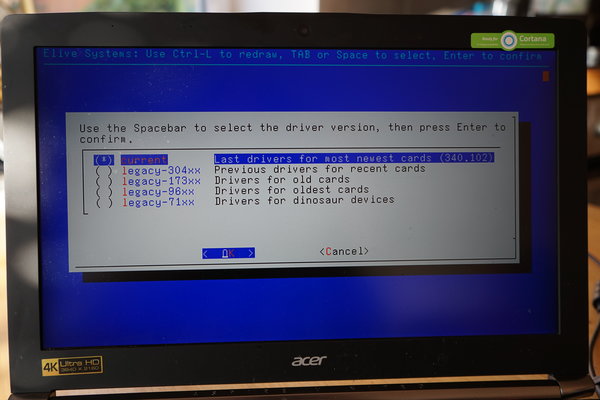 I choose the 1st time the mosts recents drivers: no Live session, the 2nd, 3rd and so on, all the others choices: same result.
Then: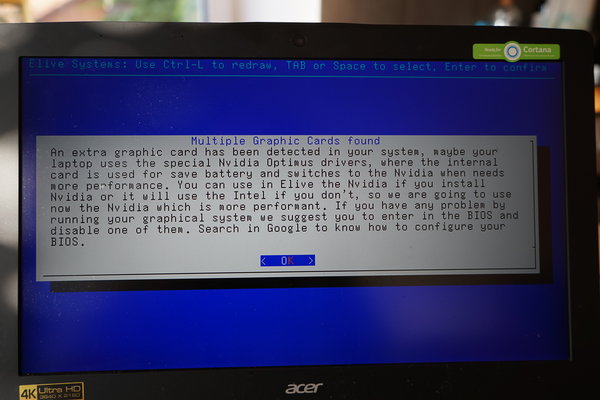 Once more: my laptop have only one graphic card, and nothing in the BIOS (also a nVidia) give the possibility to disable the graphic card.
Then: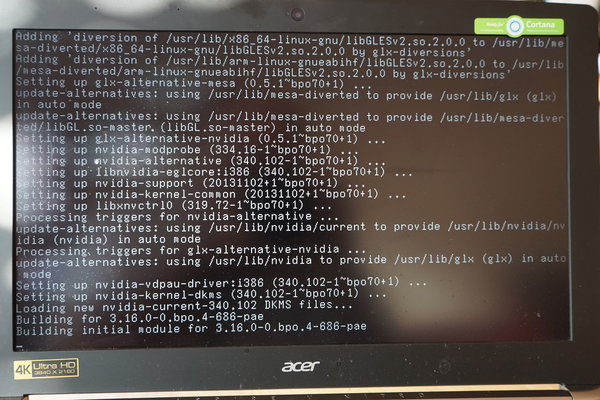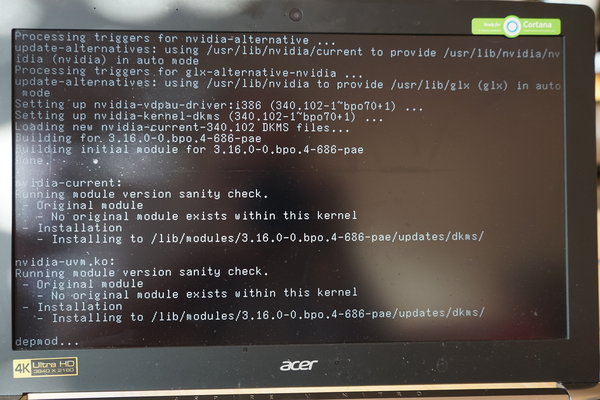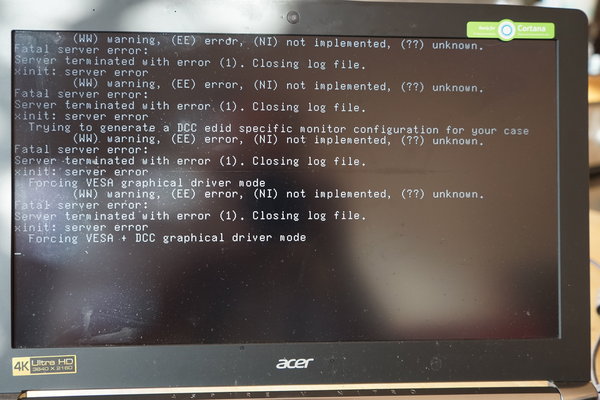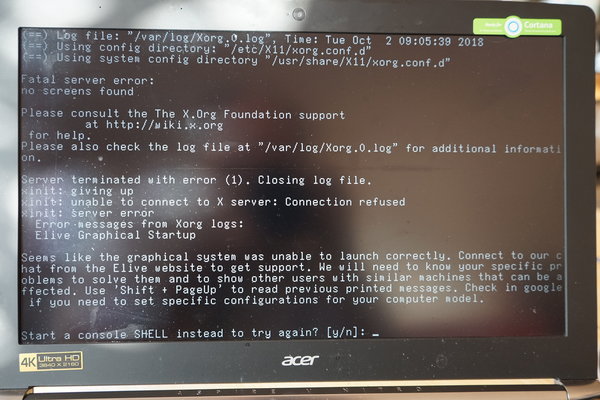 Anyway… all other choices lead to the same result: no Live session, thus no installation. I have to say that nevertheless there is a graphic result: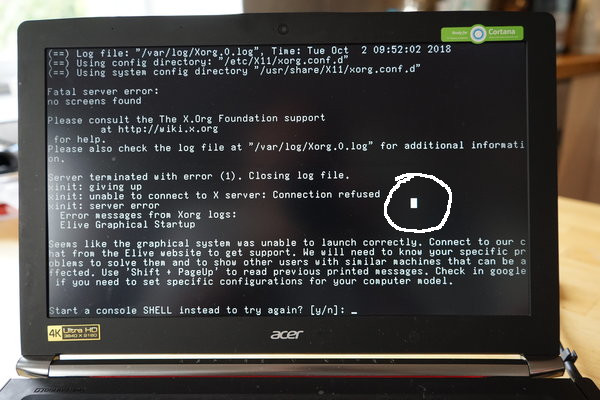 the mouse (in the white circle) is there when we move it, the white square moves… But it is the only thing which is graphic.
Thanks for your help.
Bernard