Well, Eltrans asked some times for root password, then asked user to get an account contacting yourself and open a browser tab that shows your profile, some minutes later it asked for an user and a password for eltrans, so first time is confusing, and once an user had his username+password he must wait a few seconds / minutes until eltrans ask for those user name+pass so maybe user close the window thinking that it doesn't works (that was my case first time); then eltrans download an update some paquets and then we can start to use it.
BTW, I'm now starting the French version and I have a doubt; as you can see in picture below, in English version there are some thing like \n\ without spaces between 2 phrases ans with \ in red. I suppose that is some kind of code, so I copy / paste it in French translation, without spaces too, but \ are not in red in my copy, before to continue I want to know if I'm doing this correctly or not...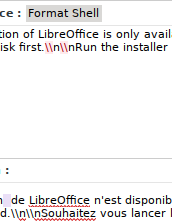 EDIT: I found the answer here:
https://dev.elivecd.org/wiki/HowtoTranslators?version=11
I didn't knew this web page, I'm sorry, I'll read it before translating anything.
Hi Franc, in which language you'll translate?
I'm starting in French translation so we have 2 options:
We divide our work (any of us translate some sections and the other translate the others ones), I mean to divide those sections into us to avoid to translate them twice: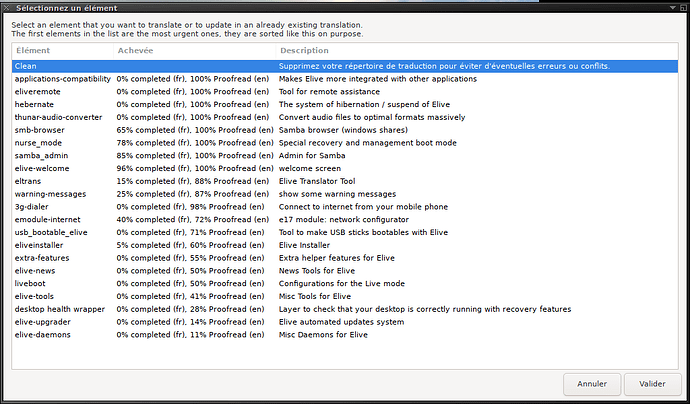 I give you completely French translation works (my native language is not French but Spanish) and I take a look for Spanish translations, but I think that Thana maybe works in Spanish language son maybe Elive is almost 100% translated in Spanish (not sure)
@Franc, what do you think about?