If you are using 3.7.14 or a previous version you would need to update a small package before to enable persistence
Open a terminal and run:
apui deliver
Then just run the helper tool:
persistence-live-helper
That's all! Your USB will have a partition added for Persistence and with encryption to secure your data!
Next, just reboot and start using it: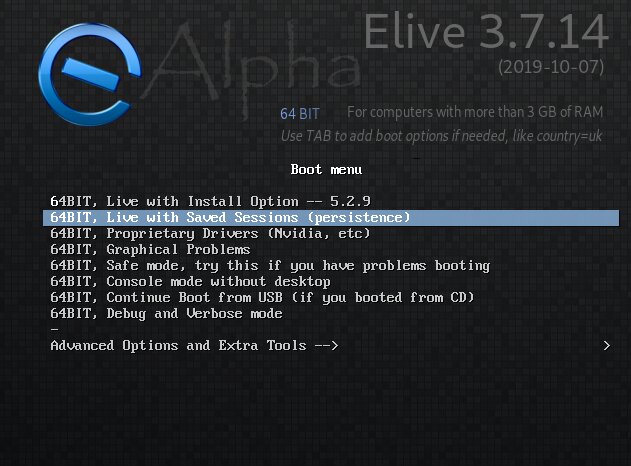 Now you are ready to travel the world with only USB sticks instead of a computer and work from anywhere.
Depending on the intended usage, be aware to use a large enough USB drive as the Elive OS will take up about 3.5 Gb of space.