This is a feature that has been on the TODO list for already more than 15 years, and finally we have it avaialble for all!


New Boot mode: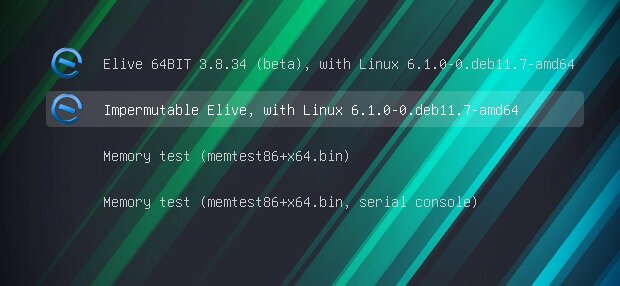 As you can see, you have now a new boot entry, if you select it, you can boot into a temporal system, this means that your system is equally the same, with your users and all, just like you left it the last time... but all the changes that you will do on this boot will be lost after your next reboot
This is perfect if you want to experiment with things and you don't want to save your changes, for example:
install suspicious software
install a lot of packages to play with them and discover new applications
run dangerous commands
doing massive changes in your system
security testings
Following the changes
What if you want to see what exactly is happening in your system? There's also a special feature for that: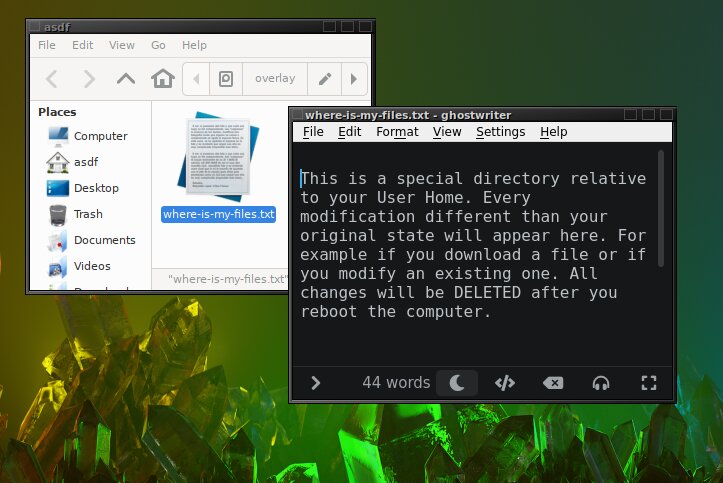 When you boot your desktop, a filemanager will open pointing to a specific place that will only show the changes that will happen, for example downloading a new file or modifying existing ones, from this point you can do many things like:
seeing exactly what is being modified on your files
open the "size of directory" feature to see how much grows in size the changes you are doing
going backwards in the root tree to also see what has been modified on the rest of the OS
selecting easily the exclusive files that you want to save, for example in a USB, as the resulting work done in your tests
How to enable this feature?
Don't worry, your Elive system will be automatically updated next, including it

---
Do you want more fun? you can hit the power-button or even run the magic kernel hotkeys like "altgr + print + b" (don't do that in your normal system!) to force a hard, instant reboot... nothing in your system will be damaged!