Alrightee, got home .... created USB disk, and booted on my Thinkpad X1 carbon.
Here are my experiences with live boot (real install will be later):
First in general there seems to be some trouble with my soundcard but boot process continues anyway.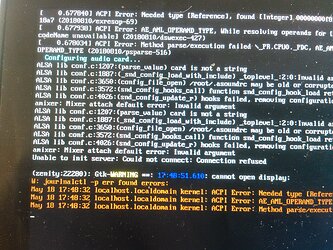 Apparently my video card is not as expected and I'm thrown back to ncurses, no worry: I got that. It's actually quite good it does that.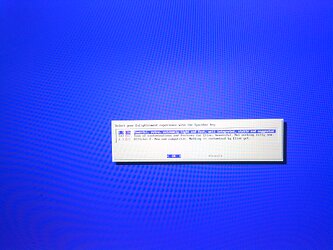 Then with all Exx versions I'm knocked off my hocker with a sound blast: speakers are at full volume!

That has to be changed .....if some poor sod has headphones on he'll be stone deaf afterwards.
The good news: my quircky sound control buttons work albeit on and off in e16....on the other hand e16 is the only one that allows me to alter brightness with the buttons.
Running E17 or E22 I can't notice any difference ..... are they the same?
Touchscreen works on all 3, though I had a moment (which I have not been able to reproduce) on E22 that it was quite off.
To test I hit the install button which ran like it always did/does.....I've got a gripe there that might be disastrous for inexperienced users.
When searching through my local disk the installer comes up with this: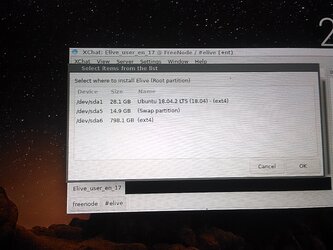 That is NOT correct as I have 90Gb free on the disk as none-formatted space. I know I can prepare that with gparted but surely many will not. On top, I doubt that if I did that : I prolly will not have a dual boot once installed.
Again, I can repair that but that's not for everyone.
Thanks again for all the work.

To celebrate I donated $150 thru paypal ....... go and have a good bottle of wine with your mom to make up for all the days you were like a zombie behind yer screen.